Meet Your Candidates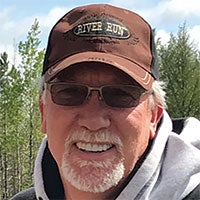 District #5
Roger Peterson
Hello, my name is Roger Peterson, and I have been nominated by Bob Nikolai for the position of Director, District 5.
 
I am 64 years old, married for 43 years with 2 children and 2 grandchildren, all of whom live in the Finland area where I was born and raised. I graduated from William Kelley High School in Silver Bay and went to work for Reserve Mining Company in 1974. I married my wife Tammie in 1978 and had our two children in 1980 and 1981. When Reserve shut down, I went to work for the Mn. DNR, Fisheries Department in 1984 and worked there until 1993 when I went to work for Cleveland Cliffs until my retirement in November of 2020. I now work full time at my construction business, keeping busy building things.
 
Throughout my time living in Finland, I was involved in many organizations, including the Finland Area Recreation Committee, Finland Fire & Rescue, Finland 1st Responders, and the Crystal Bay Township Board.
 
The Cooperative Light & Power touches everyone who lives in this area; my dad worked for the CLP when I was in grade school. I can remember him leaving to repair power outages in the middle of the night. I am reminded of that every time our power blinks on and off, and what a great job our linemen do to keep the lights burning brightly. I would be proud to be a part of this great organization and would appreciate your support. Thank you.
---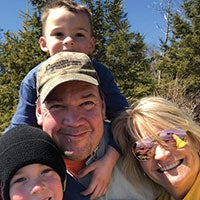 District #3
Kyle Weideman
My name is Kyle Weideman, and I would like to represent CLP's District #3 as your board member.  I have been a small business owner and a resident of Silver Creek for many years.  I was born and raised in Two Harbors and continue to enjoy being part of our community with my wife and children.  I am active as Treasurer for The Two Harbors Lion's Club, oversee financials for a local non-profit organization, and believe my past experience working at Silver Bay Power Co. and pursuing a degree in Energy Management would prove beneficial in guiding CLP's future. 
If elected, I follow my family's past commitment (my mother, Peggi, served as a board member for many years) of providing crucial responsibilities to CLP's strategic plans and goals. I would strive to represent the district in a positive manner focusing on safety, reliability, and financial stability.   I look forward to representing the families, homeowners, and businesses in District Three on the: vision, mission, goals, objectives, and purpose that benefits the members of the Co-Op's long successful history and would be honored to be part of that legacy. 
---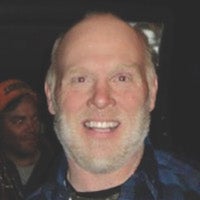 District #4
Steve Josephson
My name is Steve Josephson; I have grown up and lived on the Northshore all of my life. I graduated from William Kelley High school in Silver Bay. I am married, have two grown married children, and three grandkids to enjoy. I worked for Reserve Mining and ended up retiring from Northshore Mining. I also run my business, Steve's Hauling, doing gravel, dirt, excavation work. I enjoy fishing, hunting, camping, helping out the kids on projects, and playing with the grandkids.
*While not yet officially nominated, CLP has received proper notice that Steve Josephson intends to be nominated from the floor at the Annual Meeting as your District 4 Director. In the interest of transparency and keeping members fully informed we are providing you with the following biographical information.
Thanks for Being a Member
CLP Mission and Vision
Adopted September 2019
Mission (What CLP Does):
"CLP delivers safe, reliable, affordable energy and innovative services to our members while enhancing the vitality of our community."
Vision (What CLP Wants to Become): 
"We aspire to be the force that empowers opportunities for the benefit of our members and community."
Energy Wise MN Store
WELCOME TO THE NEW ENERGY WISE MN ONLINE STORE!  Click the link below to shop our featured products.
Monthly News
PowerLines Newsletter
Get your exclusive, monthly CLP updates in our newsletter. 
Call Before You Dig!
Gopher State One Call
Call before you dig! It's the law! Dial 811 or visit the Gopher State One Call website.            
GRE/CLP is an Industry Leader
GRE/CLP leads the environmental Energy Supply Industry by replacing coal with a 95% carbon free renewable energy network for its member owners by 2023.
Purpose drives everything America's electric cooperatives do.